15th January 2021 at 9:47 am
#6734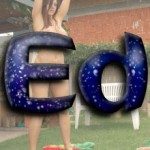 Ed
Topics: 570
Comments: 2359
Total: 2929

Administrator of NakedExperiment Community
@ed
Admittedly, I've only spoken with four women about the vote off events but all of them have said they would not even consider taking part while the community is essentially all men. Before Christmas, I had two couples lined up to probably take part if I could find more. That all fell apart in December.
During the course of a year, we get easily enough women interested to put together an event but they often only stay a couple of weeks and we never seem to get more than one or two at a time. It's depressing. I feel like I'm going around in circles.
After the last vote-off event, visitors to the site were way up, we gained a lot of new members and two new women expressed an interest in the experiments (neither will join the site though 🙁 ). Now I've lost contact with one, the experiments are postponed until the lockdown ends, visitors to the community have fallen by 50% and it's lost about 1/3rd of the Community Supporters.
I try to stay positive but this one step forward, one step back thing has been going on for years now.
Martin likes this