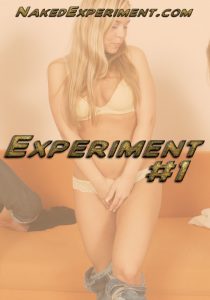 It took several years of effort to organise the very first experiment session. If I had known how long it was going to take when I first started NakedExperiment.com, I doubt I would have bothered. Thankfully I did, and here is the result.
For just £4.99 (US$6.99), you can download the detailed 40-page account of the first experiment session. The following six people (three women and three men) of varying ages got together for a series of experiments involving nudity in various ways and combinations:
Jo (F) – A 34 year-old teaching assistant.
Natalie (F) – A 38 year-old housewife.
Sian (F) – A 49 year-old PA in a small construction firm.
Efren (M) – A 37 year-old engineer.
Jim (M) – A 62 year-old retired owner of a window-cleaning business.
Tom (M) – A 41 year-old courier driver.
Read about how the experiments went and find out what will each of the brave participants think of being the only person naked in a group, letting someone else strip them naked, everyone being naked or having to stay naked when everyone else gets dressed?
This is the account of 7 situations involving nudity for one, some or all of the group, interviews afterwards and conclusions drawn from the results. 40+ pages of description with diagrams but no photos.
If you are considering taking part in one of NakedExperiment.com's experiment sessions, this will give you a much clearer idea of what to expect.
Get the full 40-page account or download a free sample from Amazon UK or Amazon US.
Also available for free on Kindle Unlimited.