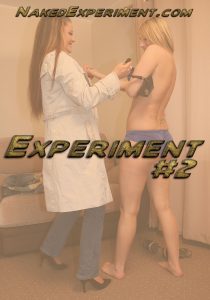 The written first-hand account of the 2nd Naked Experiment session. Six people (three women and three men) of various ages, get together for a series of tests involving nudity in various ways and combinations.
Rhian (F) – A 26-year-old legal secretary.
Pedro (M) – A 35-year-old kitchen porter.
Manda (F) – A 42-year-old HR manager.
Neil (M) – A 49-year-old Sales Manager.
Anni (F) – A 52-year-old RAF Admin Manager.
Rob (M) – A 22-year-old IT Support Agent.
How will each of them react to being the only person naked in front of a group of clothed people, letting someone else undress them completely, everyone being naked or having to stay naked when everyone else gets dressed? Also includes one of the participants spending some very embarrassing time outdoors naked in front of other people.
For just £4.99 (US$6.49), you can download 60+ pages of transcript and descriptions, with location diagrams (but no photos) detailing eight situations involving nudity for one or some of the group, interviews afterwards and conclusions drawn from the results. If you are thinking of taking part in one of our Naked Experiment sessions and want to know more about what happens, this is an excellent way to find out everything.
Get the full 63-page account or download a free sample from Amazon UK or Amazon US.