6th November 2021 at 9:28 pm
#10615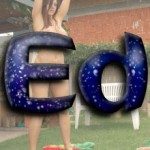 Ed
Wales, UK

Topics: 457
Comments: 1286
Total: 1743

Administrator of NakedExperiment Community

@ed
The two attempts before Vote-Off one, were more complicated. Couldn't get those started at all. It was only after I simplified it down to the setup for 1-3, that things started.
There's no point having rules for women as there aren't any. We used to have some women in this community but they all got hounded out. We've have zero luck attracting any for months now.
Should we drop the current design and go with this new one? It would be great to get some feedback!
Martin likes this