22nd July 2021 at 12:43 pm
#8598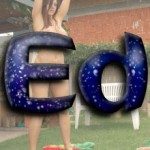 Ed
Wales, UK

Topics: 540
Comments: 1721
Total: 2261

Administrator of NakedExperiment Community

@ed
This isn't legal advice, but my understanding (according to police guidance) is that if you:
Are in your own home.
Are not setting out to alarm or distress (offence isn't mentioned).
Offer to cover up or dress.
Then you are not committing an offence. If you deliberately undress in front of them, behave obscenely or are aroused, then you probably are. I suspected apologising at the beginning and saying you weren't expecting the delivery yet would help too.
Unfortunately, many other countries are a little more repressive when it comes to nudity, so please check your local laws.
I read somewhere that Tesco's warns its home delivery drivers that they will see around 4 naked men and 1 naked woman per week on average.
Gary likes this