18th October 2020 at 7:57 pm
#5657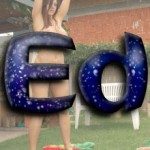 Ed
Wales, UK

Topics: 607
Comments: 2203
Total: 2810

Administrator of NakedExperiment Community

@ed
I'm not sure the experiments will get going again this year, sadly. My area's in a lockdown currently and it sounds like things are going to get worse on that front before they get better.
The best I can hope for is a socially-distanced, mask-wearing experiment with people from my immediate area, and that would need to be outdoors to be legal. Now I've described the requirements, I can see it's not viable.
It does make me wonder if, in general, more people might attend experiments if masks were required? It's got to be easier to be naked when you're shy if no-one can see your face.
Steve likes this