4th January 2019 at 8:29 pm
#1156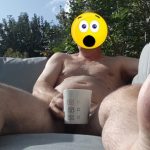 Bensdick
Topics: 0
Comments: 34
Total: 34

Experienced Poster
@bensdick
Of all games, Played Strip Monopoly years ago, with a GF.
We used Monoply, as that was the only game available at the time, we had simple Rules, if you landed on a corner ( Go, Jail etc) or landed on a Chance/ Community Chest, you had to remove an Item of clothing.
It worked, ended up naked !!
And another time, In a Social Club (As she was a Barmaid there) we played a game of Strip Pool, you can guess what happened with the Cue's and balls !!!
And when finally naked, received a BJ, as I lay naked across the table from a topless GF
Oh How I miss her naughty ways
Attachments:
You must be
logged in
to view attached files.
Martin likes this