19th July 2021 at 3:42 pm
#8573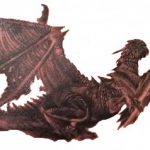 Gary
Cambridgeshire, UK

Topics: 3
Comments: 264
Total: 267

Ace Poster

Verified as Male

@gary
😀  I was lucky with a trip out.  It was early on Sunday morning (8:20) so I took a detour to a quieter area.
I still nearly got caught by an Openreach van driver and it took a while to find an open area, where I spotted a group of cyclists approaching.
Plus I enjoyed being naked outside so having the Dares and the opportunities is perfect for me.
The Supermarket and People in the background dares will take a little planning though, and I'm not certain how to sort out the "Naked with a member of the public" dare.