3rd August 2020 at 6:06 pm
#5351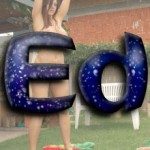 Ed
Wales, UK

Topics: 607
Comments: 2203
Total: 2810

Administrator of NakedExperiment Community

@ed
How short? It's a good idea.
My worry would be someone giving flat answer just to be able to download all the videos etc. in the hours/days they get free and not engaging.
Also, people who get stuff free are far more likely to give it away to others (upload to other sites etc.).