14th October 2022 at 12:46 am
#12796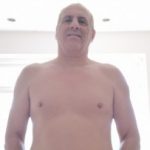 John
Cheshire, England

Topics: 7
Comments: 163
Total: 170

Power Poster

Verified as Male

@seasider
Personally yes but that's not a story for this site 🙂
I used to be a senior manager in a large supermarket. I had a dom/sub relationship with my then girlfriend. They needed 2 people to go in and do some work over Xmas, including a keyholder (me) and I wangled her to come in also.
She was bragging that she knew where all the security cameras were. I suspect that a couple of them she didn't know about, but were unlikely to impact here.
I took her to the front of the store by the tills, got her to stand where she felt safe from cameras, told her to take her clothes off (minus shoes) took her clothes and told her I'd be in the canteen. I was in the canteen, I neglected to tell her that her clothes would be in the managers office 🙂
She got to the canteen, said that although she knew she couldn't be seen, it was an intense experience. The canteen was a different matter, big glass windows and a public footpath going past.
We had a coffee in the canteen with her getting increasingly nervous before I took her to the managers office for her clothes. This also had a big window and was by the same footpath.
and Gary like this