26th April 2021 at 9:05 am
#7808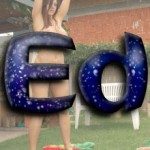 Ed
Wales, UK

Topics: 562
Comments: 1811
Total: 2373

Administrator of NakedExperiment Community

@ed
Participants send their photos several days before the Vote-Off begins. The voting, discussion and results are live, but it's debatable as to whether you would say the stripping is live – all participants have essentially already stripped. The way the voting goes decides who gets their exposed photos published and how quickly.
The women I have photos of are real women, photographed in advance (just much longer in advance than Vote-Offs so far) and I own full rights to use the photos.
My aims are to provide some fun for community members, encourage more people to join the community (VERY important) and raise some money towards running costs (also VERY important).
I'm not about to use the photos unless the general consensus amongst community members is in favour.