26th March 2021 at 12:34 pm
#7518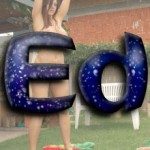 Ed
Wales, UK

Topics: 559
Comments: 1800
Total: 2359

Administrator of NakedExperiment Community

@ed
In terms of visitors to the site and pageviews, the Vote-Off events are by far the most popular thing we've ever done. The first one saw more people visit the site on one day than the previous 2 months. The second was only about half as successful. Not sure if that was the loss of novelty with it not being a new thing, fewer participants or having participants from the previous event. Without doing more, it's hard to tell. It's entirely possible a third event would be a failure going on the current "curve".
I can't keep spending the time I do, trying to get female participants. I don't have that much available time and it's been a total waste of effort so far.
With the Vote-Offs, it seems that (so far) the big vote buyers are always the participants. They make up a minority of the voters but buy more votes than all the non-participants added together. In both events, at least one participant did not purchase any votes.