1st March 2021 at 10:59 am
#7023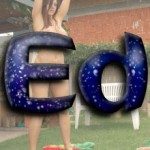 Ed
Wales, UK

Topics: 557
Comments: 1792
Total: 2349

Administrator of NakedExperiment Community

@ed
Those unused photos don't get published at all.
Voting is open to everyone. You don't have to be a supporter to vote (although voting does help support this site).
Unless anyone else lets me know he is about to send photos too, I'll start the competition within a day of receiving your photos. I'll post a link here, add one to the menu (at the top of the site) and do an announcement on the blog too. As soon as I know everything is working, I'll start announcing it on social media too.