27th February 2021 at 11:52 pm
#7001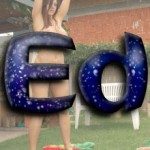 Ed
Topics: 570
Comments: 2359
Total: 2929

Administrator of NakedExperiment Community
@ed
Hi! Welcome to our community!
There are regular female visitors. According to profiles, around 8% of regulars are female but they rarely post (probably because guys tend to hit on them when they make their presence known.
I'm not sure what you mean by the "lack of activity prior to today"? All the activity you can see is prior to today. Your post was number 7000. Not as high as I would like but not bad.
We're still aiming to have a Vote-Off event with women but I can't see that happening soon.