4th November 2020 at 3:40 pm
#5708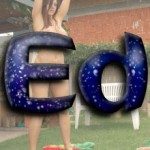 Ed
Wales, UK

Topics: 575
Comments: 1920
Total: 2495

Administrator of NakedExperiment Community

@ed
Sorry for my lack of activity here, I've had a busy few days.
I think that three people would be a working minimum for the challenge, two would work but 3+ would make it more interesting (and harder to predict). I'd be hoping for four participants.
Forfeits are probably better left to a future version. I'm already worried it's not simple enough for a first run as it is.
Can you send pictures via personal messages here? I didn't think it supported attachments. You can send them on Skype easily.
Prof Green likes this