22nd July 2022 at 10:37 pm
#12534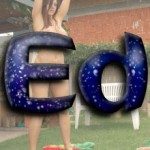 Ed
Topics: 570
Comments: 2359
Total: 2929

Administrator of NakedExperiment Community
@ed
I love that idea but getting people to meet up has always failed for me in the past. I've put it down to just not having enough members (well, enough members who are willing to participate in activities on the site).

@Martin managed to do some photos with another person a few years back but wasn't able to follow up (not helped by the pandemic).
To this end, I've been encouraging members for years to post their location (nearest town etc.) on their profile as that might encourage people within travel range to organise things like this.
Paul and Bamaswitch like this