11th December 2018 at 5:56 am
#887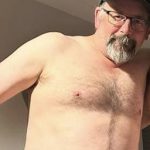 Martin
Topics: 9
Comments: 292
Total: 301

Ace Poster

Verified as Male
@martin
Screen grab from "Deep Web XXX : Queen, No Hearts" (a segment of the anthology film "Deep Web XXX").
This is where my character is led, by a lead attached to a collar, wearing just mittens that have been cabletied around his wrists, into a room filled with 10 clothed women. They proceed to punch, scratch, whip, and shave him. They also put on a dog gimp mask and insert a butt plug tail into him. All on camera, all shown on screen.
Attachments:
You must be
logged in
to view attached files.
Gary likes this