18th April 2021 at 1:19 pm
#7752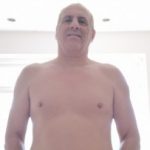 John
Cheshire, England

Topics: 7
Comments: 163
Total: 170

Power Poster

Verified as Male

@seasider
I wonder if any of the previous  participants could blog about their experience, email it to you and you could publish using the character name from the experiment to preserve anonymity.
I've only read the first one so far, but would be very interested in the 2 slightly more embarrassed men, I wasn't very interested in the one who couldn't wait to get his kit off as I felt it spoiled slightly as the other 5 were on a brave journey.
Also Sian and Natalie for different reasons, Sian as I'm older and similarly slightly nervous and inhibited, and Natalie as I have been known to dom and was interested in her submissive side and  would like to know how she felt reacting to orders to expose herself.
Also what did the participants feel reading descriptions of themselves and what happened to them. What were they feeling as they were naked and others were looking closely at them?