22nd November 2020 at 9:51 pm
#6092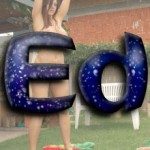 Ed
Wales, UK

Topics: 559
Comments: 1800
Total: 2359

Administrator of NakedExperiment Community

@ed
This event has caused such a surge of activity in the site, I'd like to do another one soon. It looks like we've easily got enough to do one but it would be good to encourage new people to join in.
Visitors to the site in the past two weeks are almost double the two weeks before that. November is shaping up to be the busiest month for at least a year.
Ideally, I'd like to do one with female participants (that would cause a bigger surge in interest in the community) but no women volunteering yet.
Martin and like this