16th August 2020 at 12:12 pm
#5430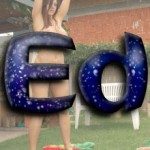 Ed
Wales, UK

Topics: 605
Comments: 2192
Total: 2797

Administrator of NakedExperiment Community

@ed
I'm just going to have to recommend not using the "Reply" button for a while. I've checked the CSS, the theme and a couple of other things, but nothing I've found affects the reply box colour scheme. Even changing it directly in the browser doesn't work, which is mad!
I'll keep working on it.
This reply was modified 2 years, 9 months ago by

Ed

.
Martin and like this