2nd July 2020 at 7:37 am
#5184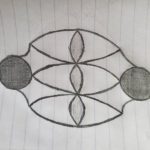 RRos
United States

Topics: 1
Comments: 27
Total: 28

Experienced Poster

@rros338
Admittedly, I'm not a huge fan of advertising this side of myself on social media, nor am I on there super often anymore, but as long as I would still have a chance if it was just likes from this site and/or likes on a separate type of picture, I'm totally in.
Also, would we be allowed to wear more than 4 things, but just count them as 4 "items", like shoes and socks counting as one thing?
This reply was modified 2 years, 11 months ago by

RRos

.
Martin likes this