3rd January 2020 at 4:58 pm
#3872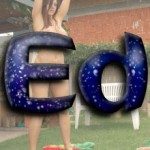 Ed
Wales, UK

Topics: 450
Comments: 1194
Total: 1644

Administrator of NakedExperiment Community

@ed
@auxilia, I'm trying on the report but with Christmas and illness etc., I've barely even looked at it for well over a week. My priority has to be new experiment sessions. I will eventually catch up with everything! Moneywise the site could really use me getting the 3rd report out ASAP.
@gary, yes I mean a couple in a relationship. Both couples I've found so far are only willing to take part with other couples like them. I think it's a safety/trust thing primarily.
I need to do something with the application form. The last 4 applicants have been men and, outside of these two couples, no women at all are showing any interest at all 🙁 Sometimes it feels like I am the only person trying to persuade more women to get involved in the community and the experiments. Currently, there is one single woman on the waiting list but she won't do an experiment with male participants. My best hope is getting enough women back from the first two experiments, but that's not proving to be as easy as I would have thought.