22nd March 2019 at 4:18 pm
#2128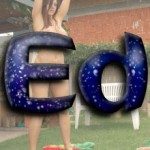 Ed
Wales, UK

Topics: 524
Comments: 1619
Total: 2143

Administrator of NakedExperiment Community

@ed
Hi, @alstaf. Welcome to our community. I hope you continue to enjoy it here, we're glad to have you here.
I always try to encourage new members to upload a profile (avatar) photo to their profile. It makes it easier for the other members to remember you!
Hope you want to join our Weekly Dare Challenge too?