15th July 2022 at 11:39 am
#12438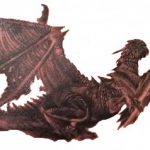 Gary
Cambridgeshire, UK

Topics: 3
Comments: 298
Total: 301

Ace Poster

Verified as Male

@gary
What's the objective for this?  Is it Avatar pictures or the final picture for a Vote Off?
I don't find posting pictures on here embarrassing – being caught while taking them is quite a different matter though.
I forgot to mention that I think I might have been spotted naked at the end of my naked walk, which felt embarrassing at the time but now it's not a problem.
Ed likes this