14th July 2022 at 4:39 pm
#12426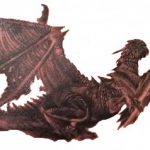 Gary
Topics: 3
Comments: 358
Total: 361

Ace Poster

Verified as Male
@gary
I thought Vote Off #5 was a done-deal with minimal stress… now seems it's only me that wants to take part (I quite enjoyed taking part in VO4).
I quite like the fonts (easy to read) but I'm with @Ed about masculine/feminine fonts).
Got to say that (on my screens and phone) I'd thought the colours to be more earthy than skin, but I can see the "skin tones" now they are mentioned, but I definitely DON@T see "pinks" anywhere.