8th July 2022 at 8:36 am
#12357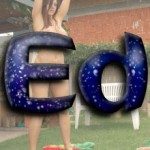 Ed
Wales, UK

Topics: 540
Comments: 1737
Total: 2277

Administrator of NakedExperiment Community

@ed
They are constantly working on that idea. Laws have been proposed in various forms at least four times, but always fail in reality. The infrastructure just isn't there.
I'll keep doing the Naked Experiments regardless. I've always required ID for those and it's easier to check in person. Most of the participants find out about them via social media or the experiment reports on Amazon, not the website. To be honest the website has been very poor for promoting the experiments.
I would probably keep the blog running and maintain the description pages for the experiments, but close down the forums, dares and Vote-Offs.