1st July 2022 at 4:01 pm
#12291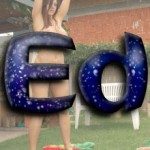 Ed
Wales, UK

Topics: 540
Comments: 1737
Total: 2277

Administrator of NakedExperiment Community

@ed
Pretty much, but there's another complication. I believe some of the male participants will still vote for themselves, even more so with female competition.
I figure the simplest way to weight the voting would be to say each vote cast for a man counts for either 2 or 3 votes, where each vote cast for a woman is still worth 1 vote?
If I scale down voting for women, I'll need fractions of votes.
A female contestant is not impossible but I'm still working on it.