20th May 2022 at 8:55 am
#11525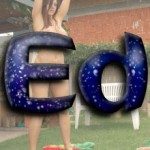 Ed
Wales, UK

Topics: 540
Comments: 1737
Total: 2277

Administrator of NakedExperiment Community

@ed
I'm building the pages now. Almost halfway through!
I was hoping we'd have 6 participants (we have 5 confirmed), but the sixth has been out of contact for the past two days so I don't think that's going to happen.
More annoyingly, it was looking possible that an all-female Event #5 was possible but:
Possible female participant 1 turned out to be using someone else's photos (I do check!) and has now disappeared.
Possible female participant 2 who claimed to have applied to take part on "Naked, Alone and Racing to Get Home" gave some unlikely answers to my questions (I've spoken to a few who've been through the process). When I mentioned one of the discrepancies, "she" vaporised.
Possible female participant 3 is the partner of someone who was going to take part in Event #4 but then dropped off the Internet (or at least hasn't shown as online for days).
Anyway, 5 participants is great and it should be a fantastic event. There's still plenty of time to work on Event #5.
Bamaswitch likes this