30th March 2021 at 10:25 am
#7562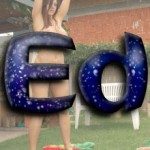 Ed
Topics: 582
Comments: 2415
Total: 2997

Administrator of NakedExperiment Community
@ed
Running the Vote-Off events is a huge amount of work for me over a week or so. The first one was a much bigger success than I expected. It caused a drastic increase in visitors, a lot of activity around the event pages, in particular, led to more than double the usual number of new signups and raised some much-needed money towards the upkeep of the site. I was thrilled that it worked so well.
Over the following three months, we lost over half of the Community Supporters (they never tell me why) so I was extra keen to get the second event going, especially before the momentum from the first one was lost. Christmas, the renewed lockdown and other impacts from the pandemic delayed things somewhat. I'm hoping those also contributed to the subdued outcome too.
We need to find some way to liven things up for event 3: More participants, more viewers, or female participants (or couples if that's more acceptable).
Right now, it feels like whatever I do, we never hit any sort of critical mass and whenever I mention this, everyone tells me to work harder in one area or another.
Martin and like this