6th November 2019 at 12:08 pm
#3569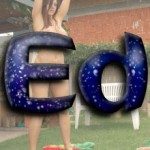 Ed
Wales, UK

Topics: 497
Comments: 1475
Total: 1972

Administrator of NakedExperiment Community

@ed
In my experience, most British people are not bothered by other people being naked. It varies by area a little.
I've seen videos of US Police arresting naked people with force and handcuffing them (the naked people were not resisting) – I can't imagine that happening here.
Years ago, in London, I saw four naked women protesting outside an animal furs shop. Two Police officers were "in attendance" but they were chatting with them and just there to ensure there wasn't any trouble.