7th June 2022 at 12:49 pm
#11899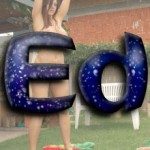 Ed
Wales, UK

Topics: 591
Comments: 2030
Total: 2621

Administrator of NakedExperiment Community

@ed
I'm considering changing the rules so that there is only one "winner" in this competition. I know that will wind things up more quickly but it might liven up the competition in the meantime. The last few rounds rarely get more than 3-4 votes cast.
Vote-Off #1 raised more than £100 for the site (over 6 months hosting costs). Costs have gone up a little since then, but Vote-Off #4 looks like it's going to top out at less than a third as much and won't quite cover 2 months.
Unless we run a Vote-Off every 2 months, it's not going to work.
Gary likes this