7th June 2022 at 11:58 am
#11898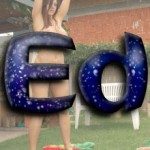 Ed
Wales, UK

Topics: 591
Comments: 2030
Total: 2621

Administrator of NakedExperiment Community

@ed
The fundamental aims of the Vote-Offs are to help raise money to cover the running costs of this community site and to attract more people to the community.
For reasons I haven't fully established, Vote-Off #4 isn't working much on either front.
The only way onward I can see for these is either a couples Vote-Off or (even less likely) an all-female Vote-Off. Any way we can make either of those a reality?
Gary likes this