26th May 2022 at 7:35 pm
#11712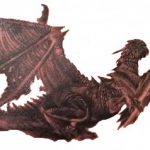 Gary
Cambridgeshire, UK

Topics: 3
Comments: 298
Total: 301

Ace Poster

Verified as Male

@gary
Just thinking about the outside idea a little..
If it's just outside, then leave it to the participants to find locations BUT… each photo must be in a different and more daring setting, just as long as you're outside…
This does mean they might be taken on  different days and in different clothes but the flexibility might help get people over their fears.
Also how about fewer pictures?
Clothed, No trousers, No top, Naked from rear,  Naked front and close-up.