19th November 2019 at 11:32 pm
#3629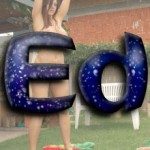 Ed
Wales, UK

Topics: 487
Comments: 1430
Total: 1917

Administrator of NakedExperiment Community

@ed
At least one of them has read it, I don't know beyond that. I haven't sold enough copies for them to have all ready it!
I usually find that I only have to look at a product on Amazon and that's all they advertise to me on other websites for the next few days.
It doesn't cost anything to sell on Amazon, apart from a 30% cut they take from each sale. It would be interesting to try a couple of different versions to market differently.
Prof Green likes this