20th June 2019 at 7:48 pm
#2756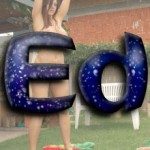 Ed
Wales, UK

Topics: 653
Comments: 1196
Total: 1849

Administrator of NakedExperiment Community

@ed
What would be useful is if everyone experimented with recording some short videos, working out rough figures for both how long (in minutes and seconds) videos of dares might be (no need to be naked for these – which makes it easier) AND how big such files are from your device(s).
I can use that information to work out the kind of storage space would be needed on the server for each challenge.
No need to upload anything yet!
Martin likes this