5th July 2022 at 10:18 am
#12317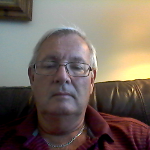 canakeda
Canada

Topics: 0
Comments: 8
Total: 8

Poster

@canakeda
I like a walking or bicycle riding naked through a wooded area nearby, in the pre-dawn hours.  I think it would be 2.5 km at most.
Last week , I drove in the car naked for almost 2 hours.  Part of the trip was through a city.  I had a towel handy for cover but didn't need it.
Attachments:
You must be
logged in
to view attached files.
Shaky, , Bamaswitch and 1 more person like this