19th November 2021 at 1:39 pm
#10759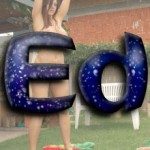 Ed
Wales, UK

Topics: 457
Comments: 1285
Total: 1742

Administrator of NakedExperiment Community

@ed
I'm trying, trying really hard. I've been doing this for almost a decade. It's hard to keep going, especially when I get mostly the same complaints and suggestions every week.
I've been talking to community members for a very long time. trying to take onboard advice, suggestions and recommendations, measuring stuff with my experience (and limitations) and making this community as good as it can be. Obvious, the one thing I can't control is that every community can only be as good as its members. I'm trying to give the best environment to achieve that and attempting to attract as many suitable people as possible to join us, but marketing is difficult (and I'm not very good at it).
When I started out, I thought I could attract a few members and they would like the community and gather more people to join. Obviously (I now know with hindsight) that does not happen. Very few people are willing (for good reasons) or able to invite people from other communities or social networks, so that all lands on me.
What the community members can do is be active, post stuff, generally get involved where they can and make sure that when new people arrive, they find a vibrant and welcoming community waiting for them. I don't feel I've fully achieved that either.
Running a community is complicated.
Bamaswitch likes this