26th May 2021 at 11:02 am
#8169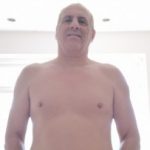 John
Cheshire, England

Topics: 7
Comments: 163
Total: 170

Power Poster

Verified as Male

@seasider
I used Skype a lot at work, but it was replaced by the incredibly clunky teams.
I only go on Skype if I have a specific reason, video calls etc can be made on so many media these days, Facebook messenger etc.
Might there be some mileage on a WhatsApp group, though in my case it would certainly remove anonymity, not that I'm bothered, but others may be.