18th May 2021 at 9:53 pm
#7958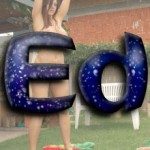 Ed
Topics: 568
Comments: 2355
Total: 2923

Administrator of NakedExperiment Community
@ed
When we started, it was around 7 men for every woman. Years of effort to equalise things seem to have made things much worse but as many other nudity-related ventures are suffering from the same thing, I don't think it's anything I've done.
WNBR has been complaining for a while now about men outnumbering women heavily. Some towns had no women participants in the last one.
I'm seriously struggling to keep women interested in the experiments. At times since the start of the pandemic, I thought we had two ready to take part and I was attempting to find a third. Several have broken off contact after a few months, two turned out not to be female and the last one recently changed her mind. I've got some interest from two groups of people right now. A group who work in the same office seem quite keen but it would have to be just them. It's very early days with the other group but there's only four of them so I'm hoping to persuade them to let me add two more people to their number for the experiment.