23rd April 2021 at 9:43 am
#7795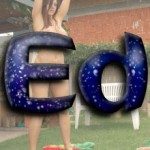 Ed
Wales, UK

Topics: 562
Comments: 1801
Total: 2363

Administrator of NakedExperiment Community

@ed
No-one at all wants to play?
I thought we had three definites, around another 3 possibles. In the last two, there was a last-minute extra participant I didn't expect to.
At the very least, I believed there would be some questions or comments about the photo specification. Is that too strict? Or too challenging? Has that put everyone off?
Martin likes this