21st April 2021 at 7:34 pm
#7786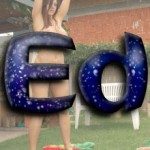 Ed
Wales, UK

Topics: 559
Comments: 1800
Total: 2359

Administrator of NakedExperiment Community

@ed
Women seem to fall into four distinct categories.
Those who enjoy a bit of fun nudity but don't want to be associated with the porn industry. Usually they keep their identity secret.
Those who are selling content and use the many social, forum and community sites to funnel leads to whatever they are selling.
Those who are nudists and, at best, not interested in things like our community. At worse they would prefer NE to shut down.
Those who like to be seen naked and don't care who knows. NE is probably too tame for them. Examples have joined in the past but rarely stick around long.