16th April 2021 at 5:18 pm
#7741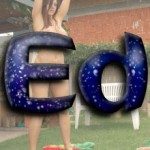 Ed
Wales, UK

Topics: 578
Comments: 1926
Total: 2504

Administrator of NakedExperiment Community

@ed
Unless we could get 4 couples to volunteer, I think mixed gender games are a non-starter. The women would win the vote every round.
Propping your phone on something (or using a tripod if you can) and using the timer function seems to be the best way to take the photos, unless you can find someone to take the photos for you.
My old Windows Mobile phone had voice control so that was easy, but Android doesn't seem to support that for some bizarre reason.
Martin likes this