14th April 2021 at 2:36 pm
#7728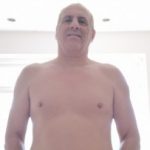 John
Cheshire, England

Topics: 7
Comments: 154
Total: 161

Power Poster

Verified as Male

@seasider
I was about 13. I used to go orienteering and we went in a minibus and had to change. One time 3 girls about the same age came along. I had a later start time than everyone else and the rain came down.
Absolutely soaked, had to strip right off in front of 3 changed and dressed girls who made no secret that they were watching.
Initially I was pretty embarrassed, but I found myself taking my time.
Sian likes this