17th February 2021 at 6:50 am
#6917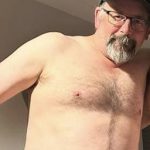 Martin
Topics: 9
Comments: 279
Total: 288

Ace Poster

Verified as Male
@martin
I disagree with missing out the additional photos for the new contest if you did reuse participants from the first. The new set of photos have been supplied so it is almost a waste of time having taken the "rear" photo if it isn't used.
I have supplied specifically for the second contest as well so am up for it – but if I hadn't then that might have been because I didn't want to take part again. If some from the first contest aren't taking part, maybe they have a reason not to? Would you want the hassle of them complaining about misuse of their image?
You could always contact those who survived the first contest and ask them to provide just the additional photo. That confirms they are willing and supportive of their image being used this time, saves their time, and gives you the extra participant or two.
Ed likes this