24th November 2020 at 1:17 pm
#6144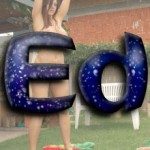 Ed
Topics: 582
Comments: 2415
Total: 2997

Administrator of NakedExperiment Community
@ed
I've been talking with a few people in PMs and on Skype. Here are some of the suggestions I've received so far:
Clothing themes (eg Christmas).
Everyone covering their faces but the final reveal being exposing your face.
Starting with all participants covering with a sheet of A4 paper which the winner(s) of the round must fold in half.
Finishing with closeups (as well as head-to-toe shot).
Doing the whole event wearing female clothing.
The naked "winner" being posted on social media sites.
Doing the whole thing outdoors.
Someone suggested I should superimpose all the participants into one photo so it looks like they are together, but that's more work than I want to commit to.