22nd November 2020 at 10:54 pm
#6096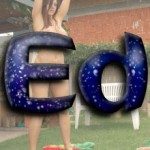 Ed
Wales, UK

Topics: 559
Comments: 1800
Total: 2359

Administrator of NakedExperiment Community

@ed
Recommendations in other communities and on social media would be a good start. Nothing beats word of mouth. New members tend to be a result of people visiting the site, but recommendations and letting potential members know that membership is free would help.
Female members? That's a bit of a catch-22. What would probably work best would be several female members spreading the word directly but none of them seems keen on doing that and we've got VERY few female members.
Glad you're enjoying the community. Expressing that enthusiasm in other communities might be a powerful encouragement to others to get involved.
Martin and like this