21st November 2020 at 12:12 pm
#6021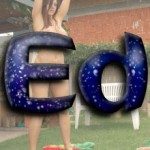 Ed
Topics: 581
Comments: 2415
Total: 2996

Administrator of NakedExperiment Community
@ed
The event links are all in the black menu bar across the top of the site (5 one from the left). That's the core of the site's navigation.
https://community.nakedexperiment.com/vote-off-their-clothes-event-1/
On this round, I've changed the linking system so that I won't have to change the link every week. So, in future,  you'll be able to bookmark it too.
Martin likes this