19th November 2020 at 3:53 pm
#5911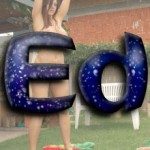 Ed
Wales, UK

Topics: 557
Comments: 1792
Total: 2349

Administrator of NakedExperiment Community

@ed
I'm curious to see this spreadsheet.
So no-one objects to the change? Excellent.
Next question: Should I change the first round too?
I don't know if there are any more votes to come in, but if it doesn't change – will Alex be losing an item tonight or tomorrow night?
Martin and like this