14th November 2020 at 11:50 am
#5765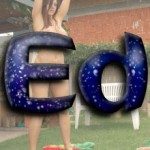 Ed
Wales, UK

Topics: 557
Comments: 1792
Total: 2349

Administrator of NakedExperiment Community

@ed
Cool, so that means we have @profgreen, @rros338, @martin, @tigger121 and @alex72393 willing to take part?
If any of those are wrong, or I've missed anyone, please let me know soon!
I've already given almost all the details in this thread, but I'll produce a page later today with all the details in one place and my plan for how to proceed. If we can, I'd like to start this early next week, assuming everyone can get the photos (specification to follow soon) in the next few days. More to follow on that.
Chris, Prof Green and Martin like this