28th February 2020 at 11:52 am
#4394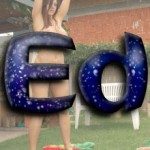 Ed
Wales, UK

Topics: 450
Comments: 1185
Total: 1635

Administrator of NakedExperiment Community

@ed
Couples are definitely a much easier way to get women involved. Three reasons for that. I think they feel much safer, it's easier to do something new with your partner than go on your own and you don't have to hide anything from your partner if they are along too.
It's certainly not going to become standard but it will (I hope!) allow more experiments to take place than would otherwise happen.
Getting people to come back for another experiment hasn't been as easy as I thought. My hope was that at least half of participants would return but it seems there's a much stronger element of "but I've done that now", that I expected.
One participant in Experiment #4 is a return from Experiment #1. Turns out she's got a new partner and he wanted to give it a go.